'When creative teams from different industries meet, they will inspire innovation & change the world.'
Coworking Spaces are affordable, well-equipped and flexible shared workspaces that have become the No.1 choice for freelancers, entrepreneurs, start-ups and small teams with big dreams!
Why?
Because unlike a traditional office, Coworking Spaces provide people a place where they can escape the isolation of their home office or a coffee shop. These shared spaces generally have independent professionals who work for different companies, ventures and projects and they love it because there is no internal politics, competition or the need to behave in a certain way. Coworking spaces provide a sense of community and this gives them a great space for creativity and energy to work hard!
Why Vertex One's Coworking Space?
Our shared workspace offers traditional office-like facilities with cost-effective payment plans for shared desks and individual office space! Our goal is to provide you with the culture minus the cost so that you can work at your pace and make the best of a shared workspace! Our payment plans include pay-per-use, daily and monthly subscriptions as well!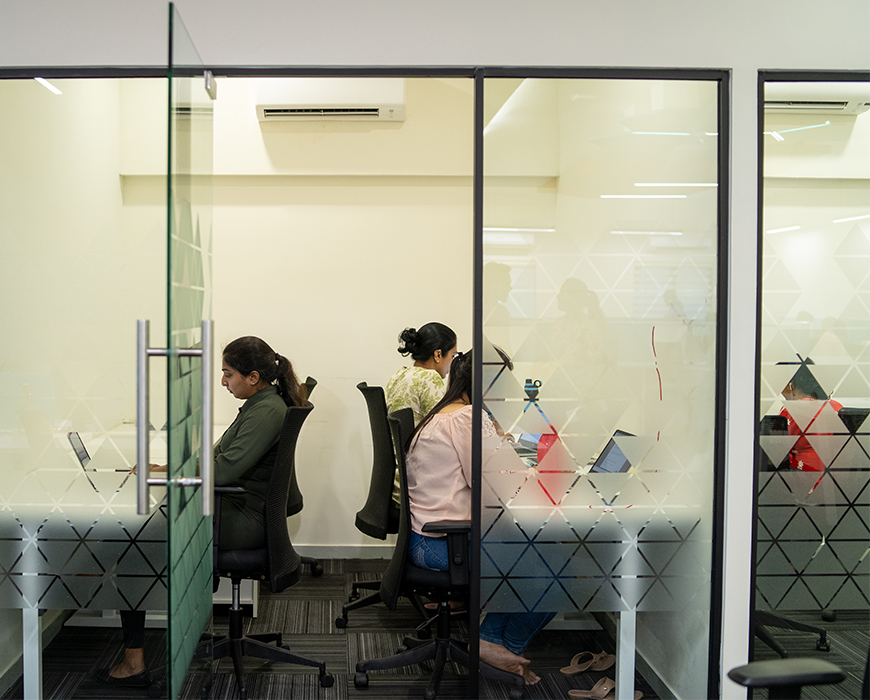 Coworking Spaces are the Ultimate Choice for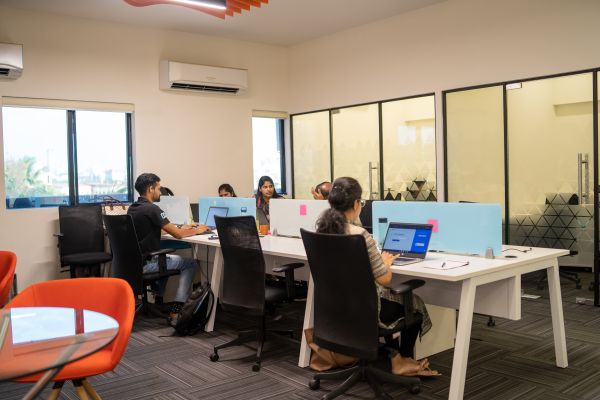 Frequently Asked Questions (FAQs)